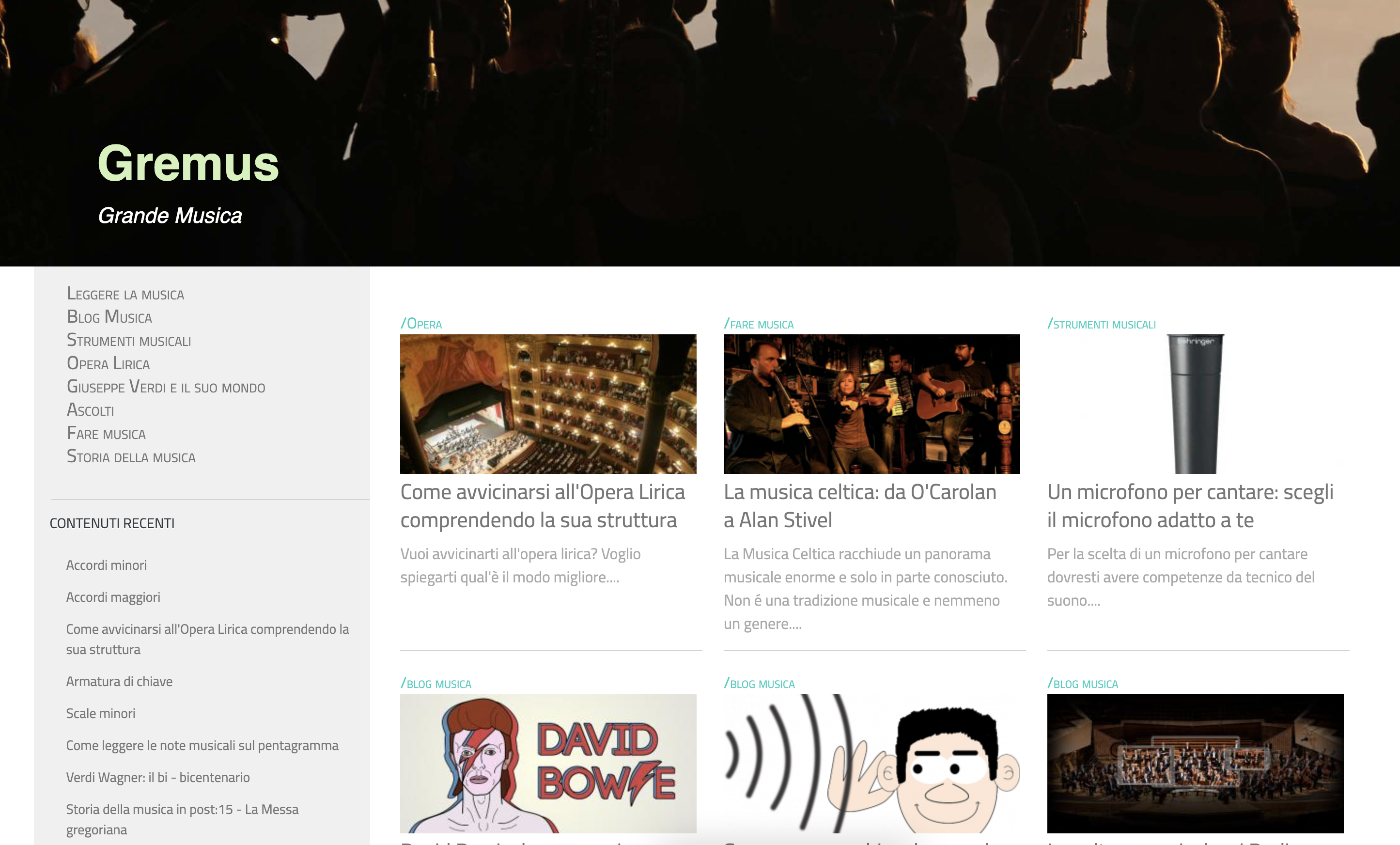 Created in 2006, gremus.it was published with the intention of spreading the passion for great music.
It was initially structured as a blog divided into several sections. The first version was released with Drupal 5 and with a theme based on an adaptation of the Garamond theme. During the migration to Drupal 6 Zen theme was adopted which allowed us to study in depth the possibilities offered by php templates.
The move to Drupal 7 coincided with the adoption of Bootstrap which over time has become one of our most reliable css development frameworks.
Now it's on Drupal 8/9 will take place. Gremus.it is reviewing its entire editorial structure, integrating an e-learning and ecommerce system.
Customer: gremus.it
First release: gennaio 2007
Current version: 4.0
Core: Drupal 8
Coding: no
Mobile: si